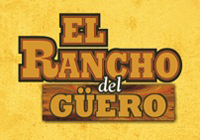 Upload photo

Follow
2 followers - 486KM
Basic information
Address

Avd. de Lugo 16 bajo




15703

Santiago de Compostela

(

La Coruña

)
Spain

Timetable

1: 30 a 16:00 y de 20:30 a 24:00 h

Phone

881977216

website

Type of cuisine

Mexican

Help us improve Click here if you find an error in this restaurant
Error information

Reviews
(4)

Comida mejicana típica a muy buen precio, menus con nuevos sabores para probar, ambiente familiar con música a ritmo de rancheras, para los amantes del picante este es su paraíso.

Yo debo haber ido a otro local que NuncaMais, porque a mi me gustó bastante. No sé si tendrá algún tipo de rencilla personal... en fin, yo lo recomiendo!

Fui con unos amigos y con los cupones, no pudimos acabar más contentos. Trato excelente, comida muy sabrosa y muy bien elaborada. Repetiremos cuanto antes. Recomendado
See menus
Home
Images
Reviews
Followers
No publications of this restaurant
No pictures of this restaurant

comilon
Siempre pensando en la próxima comida.....
View profile

Follow

Pauliña
El postre tiene que ser espectacular, porque llega cuando el gourmet ya no tiene hambre
View profile

Follow